In the state of Delaware, certain traffic violations will result in points being applied to the offending drivers driving record.
Picture #1-9 below is the Delaware Point System as identified in the Delaware Drivers Manual.
Picture #1-9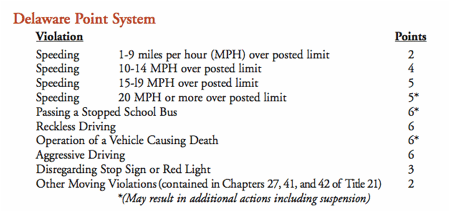 Did You Know?
Within 48 hours of completing a DMV Approved defensive driving course, a 3-point credit will be added to your Delaware driving record.