QUESTION: What is free, can actually save money and has the potential save your life?
ANSWER: Using your vehicle's occupant protection system is absolutely FREE. It does not cost a single penny to buckle-up, but it could cost you money if the police officer sees you or your passenger(s) on Delaware roadways without properly using this life saving device (picture below).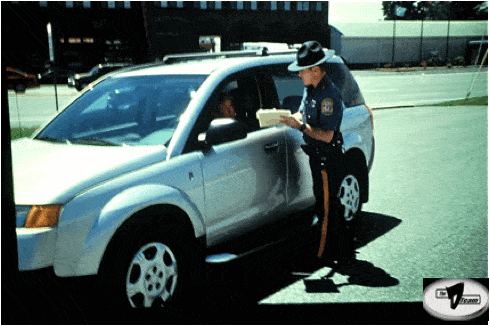 QUESTION: What is the only GUARANTEE relating to buckling up?
ANSWER: If a vehicle occupant is not buckled-up and that vehicle comes to a sudden stop and/or a dramatic change in direction (roll-over) a GUARANTEED EJECTION will occur.
IMPORTANT: An EJECTION within the vehicle can be just as violent as an EJECTION that causes the vehicle occupant to leave the vehicle.
FACT: The FORCE does not care whether or not you buckle-up. So unless you have the strength to overcome the power of the FORCE buckling-up is the "Smart Defense" way to go!